[*[walkers]*]
Aug 31
/r/Thunderbolt is dedicated to everything HTC Thunderbolt on Verizon. I have recently taken charge of trying to keep this place updated with the latest ROMs and news, and more. I'm trying to get active users back that still use their Thunderbolt on reddit. Spread the word.
Aug 28
[video]
[video]
Aug 27
This is the ROM I have been using on my HTC Thunderbolt for a little bit now and it's my daily driver. I tried out the latest ICS ROMs that have been popping up, but until data issues are a little better going to stick with this. It's loaded with CM7.2!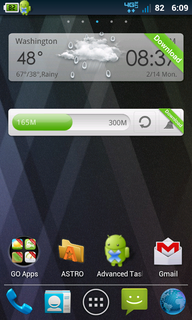 Hello Again
Really needed to take a moment to update my Tumblr so that y'all know I'm not dead, but it's like you really cared anyways. You can find my most recent stuff on Twitter or you can look over to the right and find my 5 latest tweets.
Going to try posting new stuff here as well that's technology and Android related. Don't worry I'll still make some randomness, but maybe not as much as I would like too. That's mostly reserved for Twitter.
- Aaron
Jul 29
Totally feel a whole lot better thanks to an awesome friend.
Jul 27
RT @ABC: Massacre Plan Mailed? If So, Colorado Theater Shooting Suspect Would Not Be the First http://abcn.ws/QNMkoF
need to wake up lol
Article: Latest Dead Trigger update adds numerous bug fixes and tweaks Latest Dead Trigger update adds numerous bug fixes and tweaks
http://www.androidcentral.com/latest-dead-trigger-update-adds-numerous-bug-fixes-and-tweaks
Sent social scope beta invite to some of you. :)
Jul 22
Colorado Shooting: Victims Who Died While Saving Their Loved Ones
Jul 11
[video]
[video]
First it was a plastic game that mistakenly taught us that hippos love to eat marbles. Then they came for us…

If only this really were among the upcoming 2012 summer blockbuster movies!

Visit Reddit and peruse the comments to learn the details about this awesome film concept.

[via Neatorama]

YESSSS

TAKE THAT, BATTLESHIP!
(via turgoriffic)